The Flashing UFO Light Up Coaster has three different light settings including rotating blink, single blink, and steady light to ensure that it will fit your lighted bar products party theme. Plus this lighted coaster has a suction cup base to make sure it stays in place even during the livliest of parties.
The Flashing UFO Coaster is a fantastic lighted drinkware product as its flashing LED lights enhance any drink placed on an array of refracted light and color.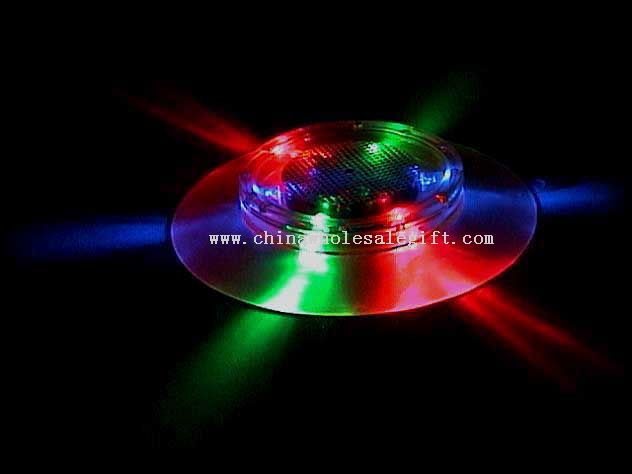 This item has proven very popular at parties, and is inexpensive enough to put them on all the tables or around the house. No on/off button makes the coaster very easy to use. Simply put a glass on it to activate, take the glass off to de-activate.
1. 2red/2blue/2jade
2. Diameter: 12cm, Thickness : 1.5cm
3. Latest version led coaster, powered by AG13 batteries
4. Used in dance parties, disco, pubs etc