For many camping trips, as well as around house, a lantern can be quite a convenient and useful thing have. A good lantern can make difference between stumbling around in dark trying pitch a tent and getting a good nights sleep under stars.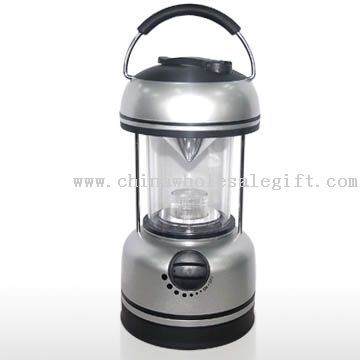 1. Fused for Adventure
Flashlights burn out quickly and don't light up a large area – this is where lanterns come into play. This lantern provides adequate light for most intimidating of hikes or excursions and can help show way many a lost or wayward traveller trying make their way home. You can use a lantern illuminate a very large area such as an outdoor kitchen.
2. Choose Wisely
There various types of camping lanterns. You should identify your own hiking and camping needs before decide on lantern because consideration must be given various facets of lantern technology. Information about power sources, brightness quotients, and portability is all important and is customizable your particular adventure and its needs. You should not wait until an emergency or dangerous situation realize selected wrong camping lantern.
3. Battery Powered Lanterns
There rechargeable camping lanterns come with high recommendations. This is because there is virtually no limit power source as can purchase several rechargeable batteries can easily be plugged into other implements. There remote lanterns function with infrared technology and battery packs light your path or there traditional fused lanterns rely on natural fuel sources and flame produce adequate light. Familiarize yourself with fuel sources will have at hand and make your selection based on that.
4. Built Strong To Last Long
Since will be taking lantern with on trips, will want it survive rigors of an outdoor environment. A lantern should be water- resistant and should not fracture easily. A good camping lantern can resist problems of elements of nature with ease. Be sure check how many hours lantern can stay bright for before it needs be changed or refilled so youre not caught in a predicament. Also, remember turn off lantern before hitting hay or else might wake up find don't have any power left for rest of your trip.
Features:
Product size: 12.5 x 12.5 x 23.5cm
Pieces/carton: 12
Master carton size: 46.5 x 28.6 x 52.4cm
Net weight/carton: 8.00kg
Gross weight/carton: 9.50kg
Features
Five high-luminous LEDs
Hand crank shaking for generating Electricity
Built-in dimmer switch
Long-life LED lights last for nearly 100,000 hours
Convenient fold-down handle for carrying and hanging
Optional AC adapter (not included)
Material for main housing: ABS