Finally a Bluetooth Wristwatch is going to be available.The Wrist mobile phone offers an unlocked quad-band GSM phone(GSM900/1800/1900), which should work in most parts of the world. The watch has a built in Bluetooth wireless data transmissionso you can use bluetooth earphone. It's also GPRS enabled for reasonably high-speed data access. The watch features a 1.3 inch color TFT screen, Support TF card, Recording and USB connectivity. It's also got an MP3 player built in so you can listen to your tunes on the go.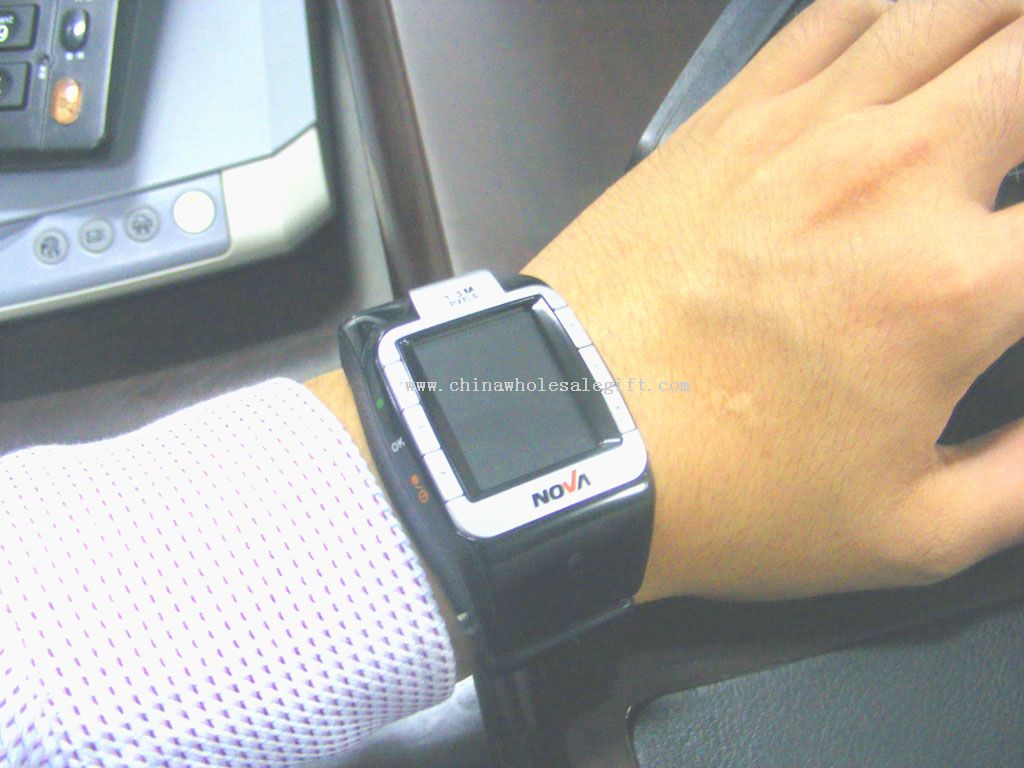 Main features:
*Wrist Type: Wrist Mobile phone(Watch Mobile phone)
*General Network GSM900/GSM1800 900/1800/1900
*Support SIM card
*Stereo calls
*Bluetooth wireless data transmission
*1.3 megapixels CMOS camera.
*Display Type 1.3-inch 260K TFT LCD
*Support handwriting and touch screen.
*MP3&MP4 player
*With Bluetooth headset
*Support TF card.
*Ring tones type: 64 channels polyphonic Ringtones, MP3 ring tone, Record ring rone.
*SMS, MMS, GPRS
*Support intelligence pronunciation digital dialing.
*Exempts holds amplifies
*USB data transmission
*Memory Phonebook Advanced, Photocall
*Recording
*PIM including calendar
*Language: English, Chinese
*WAP: YES; GPRS: YES
*Battery Voltage: 3.7V
*Charge limity: 4.2V
*Accessories: Mobile phone charger, bluetooth headset charger, wristband, bluetooth headset, data line, battery.